A fellow Ottawa blogger kindly invited Coffee with Julie readers to take part in an awesome giveaway! Or at least I think it's crazy awesome because my kids are crazy about Little Ray's Reptile Zoo.
They've met the Little Ray's crew at their school and even at friends' birthday parties and the excitement never seems to fade. I personally have a tender heart when it comes to Little Ray's because of they are a rescue organization.
Sandy from Canadian Blog House is the host of this giveaway and she shares her personal experience with this unique zoo below.
A note about this giveaway: It is for a full week's summer camp at Little Ray's Reptile Zoo in its Ottawa location! This prize is valid for the 2013 season and can be redeemed any week in July or August. This is a value of $240. I received no compensation for my participation; I just wanted to provide my readers with a fabulous opportunity.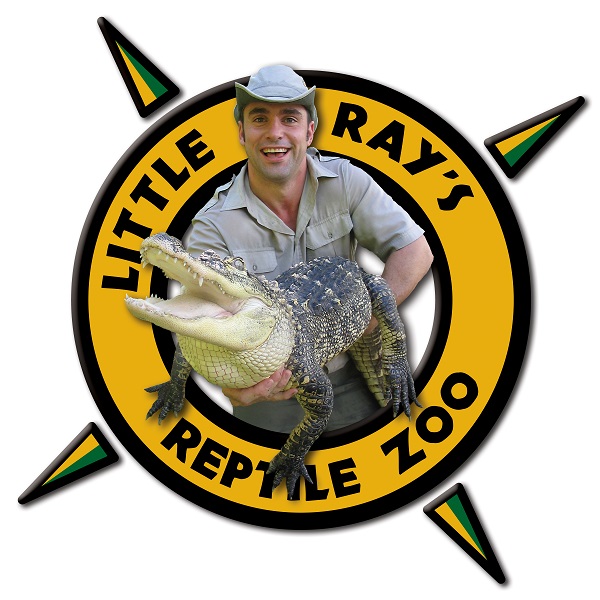 Welcome to the Little Ray's Reptile Zoo Summer Camp Giveaway!!
WIN A WEEK (FOR ONE CHILD) AT LITTLE RAY'S ZOO CAMP IN OTTAWA!
I love animals. As a child, I wanted to be a veterinarian when I grew up (this is written in one of my old school books). I never did make it to "vet school", however, my passion for animals remains the same. I especially love "critters", animals that make many people a little (or a lot!) squeamish. I adore mice, rats, chinchillas, hedgehogs…and chameleons. In fact, the first real chameleon I ever saw was at one of my favourite zoos – Little Ray's Reptile Zoo here in Ottawa, Canada. It was at Little Ray's where I got to see a chameleon out of its cage and being hand fed. I found it fascinating to watch. Let me tell you, their tongues move at lightning speed!
If you have ever been to Little Ray's Reptile Zoo, you'll know that one of their regular features is their feeding shows. These feeding shows allow the audience to sit up close and personal with various creatures, learn a bit about them, and watch them being fed. I've seen Little Ray's staff feed snakes, turtles, chameleons…and even alligators! To enhance the "animal experience", Little Ray's even encourages the audience members to touch (and sometimes hold!) the animals. This is where I (the arachnophobe ) got my first chance to hold a tarantula. This is one thing I thought I would NEVER do. You can read more about Little Ray's Reptile Zoo in my previous blog about them here.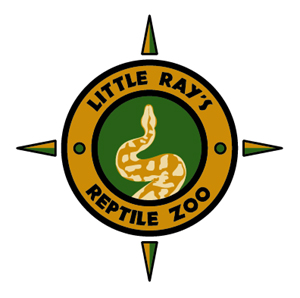 Did you know that Little Ray's Reptile Zoo offers some fantastic programs and shows outside and away from their zoo? One of these programs is their Little Ray's Zoo Camp. In 2013, Little Ray's Zoo Camps are set to become their best camps ever. Kids attending the interactive camps will get a chance to learn about the care and maintenance of the animals, and so much more. They will even get to learn about the plants and animals that live in the forests around Ottawa. For those of you living in the Ottawa area, but living far from the Little Ray's Reptile Zoo location, they have added a second camp in conjunction with Dovercourt Rec Centre and the Midway – centrally located in Westboro.
By the way, for those of you living in the Hamilton, Ontario region, you are in luck! Little Ray's Reptile Zoo has just opened it's newest zoo on June 8th in Hamilton. Be sure to visit them! They have an opening month special – $9.50 per person from June 8-July 15th.
The great folks at Little Ray's have so generously offered up a fantastic prize for one lucky Canadian Blog House member – a whole week (for one child) at Little Ray's Zoo Camp in Ottawa, valued at $240! What young child wouldn't love to spend a week learning all about great creatures and having the chance to interact with them? This camp sounds pretty fantastic to me! I wonder if Little Ray's would allow this "big kid" to sneak into the camp, lol. Many thanks to Little Ray's Reptile Zoo for helping Canadian Blog House make one little Canadian very happy!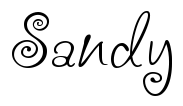 Disclosure: Canadian Blog House did not receive compensation for this post. All opinions are my own.
Edited on July 3, 2013 to add this note from Sandy at Canadian Blog House:  CONGRATS TO OUR WINNER, KELLY G.!! HOPE YOUR LITTLE ONE LOVES ZOO CAMP!! MANY THANKS TO LITTLE RAY'S REPTILE ZOO FOR SPONSORING THIS GREAT GIVEAWAY!! THANKS SO MUCH TO MY CO-HOSTS OTTAWA MOMMY CLUB, SHANNON'S VIEW FROM HERE, TALES OF MOMMYHOOD, JOURNEYS OF THE ZOO AND COFFEE WITH JULIE!!